from top10ebooks.com




| HOME | NON FICTION| COOKING | CHILDREN - Top rated | How to Become a CHRISTIAN
| FACEBOOK





Please check our PRICES.......



Current TOP 10 FICTION BOOKS

General Top Sellers Fiction Books - Top sellers!
(1) Second Hand Used Books in EXCELLENT Condition are also available at super value prices. Savings to 60%

(2) Prices are in US dollars and MAY BE subject to minor change at order time.
Return to Home Page for more information...


---------

--------
--------
--









Cross Kill: An Alex Cross Story (BookShots)

$4.99 paperback $3.85
-------------------------
Dishonorable Intentions (A Stone Barrington Novel)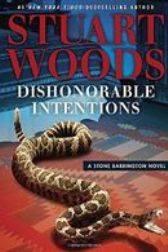 Dishonorable Intentions (A Stone Barrington Novel)
$19.99 $16.24 Kindle
Bill O'Reilly's Legends and Lies: The Patriots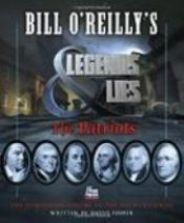 Bill O'Reilly's Legends and Lies: The Patriots
$12.99 $10.81
Current TOP 10 CHRISTIAN FICTION.
Book Description
(1) A MAN CALLED OVE - A curmudgeon's gruff exterior masks for a generosity of spirit. Originally published in Sweden in 2014.

(2) A DOG'S PURPOSE - A canine narrator undergoes a series of reincarnations.

(3) AFTERMATH: EMPIRE'S END. This is the conclusion to the Star Wars trilogy set in the years between "Return of the Jedi" and "The Force Awakens.

(4) "If I Stay" by Gayle Forman remains in Number 1 position. Seventeen year old Mia has no memory of the accident. She can only recall what happened afterwards. She watches her own damaged body being taken from the car wreck. Little by little she struggles to put together the pieces of what has happened. Soon to be a major motion picture starring Chloe Grace Moretz. Mia's story will stay in you mind for a long time. If I Stay is a great book.

(5) "The Fault in Our Stars." This is the sixth novel by author John Green. Fault in our Stars was published in January 2012. The story is about a sixteen-year-old cancer patient named Hazel Grace Lancaster. She is forced by her parents to attend a support group, where she subsequently meets and falls in love with seventeen-year-old Augustus Waters, an ex-basketball player and amputee.A great story. Now a Motion Picture released in June 2014.

(6) Divergent is the first novel of American novelist Veronica Roth. It has been in the top seller list for at least 6 months. Divergent is published by Harper Collins as defined as Children's Books. It is a young adult dystopian novel. It's setting is in a Divergent Universe, that features a post-apocalyptic place like Chicago. The story follows Beatrice Prior known as "Tris" as she explores her identity within a society that defines it's citizens by their social and personality related affiliation with 5 different factions. Underlying the plot is a romantic story between Tris and one of her instructors in the Dauntless faction. His name is Four.




Return to Top10eBooks.COM
Date of Revision - 30 November 2019.

free website counter

james jacob, new books, new ebooks,secondhand books,second hand book, good conditon, used books, top selling fiction, top selling non fiction, top selling Christian books.