from top10ebooks.com




| HOME | NON FICTION| COOKING | CHILDREN - Top rated | How to Become a CHRISTIAN
| NINE REASONS to vote NO
| FACEBOOK


VOTE NO against the VOICE REFERENDUM

1.&nbspAtomic Habits
by James Clear
THE PHENOMENAL INTERNATIONAL BESTSELLER- 1 MILLION COPIES SOLD.Transform your life with tiny changes in behaviour, starting now. "Atomic Habits is written to transform your life with tiny changes in behaviour, starting right now. James Clear, one of the world's leading experts on habit formation, reveals practical strategies that will teach you exactly how to form good habits, break bad ones, and master the tiny behaviors that lead to remarkable results.
Atomic Habits has sold more than 5 million copies worldwide. His work has been featured in places like Time magazine, the New York Times, the Wall Street Journal and on CBS "This Morning Show".
KINDLE PRICE $13.99 PAPERBACK USED $16.00 - CLICK the book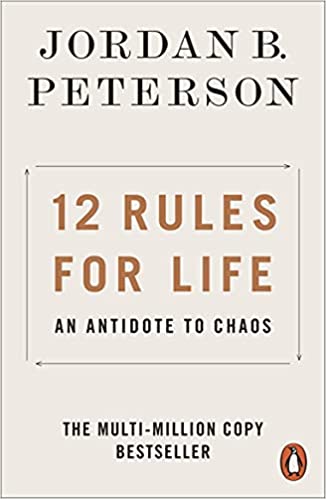 2.&nbsp
12 RULES FOR LIFE
by Jordan Peterson
AN INTERNATIONAL BESTSELLER.
"12 RULES FOR LIFE is written by Jordan Peterson. Jordan Peterson has become one of the world's most electrifying and influential public thinkers. He lectures on topics ranging from the Bible to mythology to romantic relationships capturing audiences of tens of millions. His startling message is about the value of personal responsibility and his search for meaning has resonated powerfully around the world.
In this book 12 RULES FOR LIFE, he combines the hard-won truths of ancient wisdom with decades of clinical experience to provide twelve profound and practical principles, from setting your house in order before criticising others to comparing yourself to who you were yesterday, not to someone else today.
KINDLE PRICE $13.99 PAPERBACK USED $136.00 - CLICK the book
3.&nbspThe Real Dr Anthony Fauci
by Robert F. Kennedy Jr
The Real Anthony Fauci: Big Pharma's Global War on Democracy, Humanity, and Public Health "The Real Anthony Fauci The Real Anthony Fauci: Big Pharma's Global War on Democracy, Humanity, and Public Health. Pharma-funded mainstream media has convinced millions of Americans that Dr. Anthony Fauci is a hero. He is sadly anything but. He is pure evil. Dr Fauci has been right in the middle of funding "Gain of Function research" (despite repeated claims of innocence). This research has engineered an animal virus that was of no danger to humans into a potentially lethal killer virus.

As director of the National Institute of Allergy and Infectious Diseases (NIAID), Dr. Anthony Fauci dispenses over $6 billion in annual taxpayer-provided funding for scientific research, allowing him to dictate the subject, content, and outcome of scientific health research across the globe. Dr Fauci uses the financial clout at his disposal to wield extraordinary power over hospitals, universities, journals, and thousands of influential doctors and scientists-whose careers and institutions he has had and continues to have the power to ruin, advance, or reward.

Robert F. Kennedy Jr during more than a year of painstaking and meticulous research, has unearthed a shocking story that obliterates media spin on Dr. Fauci . . . and that will DEEPLY ALARM every American-Democrat or Republican and decent WORLD CITIZEN - who cares about democracy, our Constitution, and the future of our children's health.

KINDLE PRICE ONLY $2.14 PAPERBACK USED $16.00 - CLICK the book
4.&nbspJesus Calling
by Sarah Young
Missionary Sarah Young shares uniquely inspired spiritual insight in memorable, thought-provoking daily devotionals. "Jesus Calling" is written from Jesus' point of view. Jesus calling is a excellent and awesome Book! by missionary Sarah Young. Over the years I have read many devotional books, but Jesus Calling is certainly up there with the best! I enjoy starting my day reading her book. No wonder, over 1 million copies have been sold. We look forward to what God is speaking to us about when we read through the Bible and this book. Each devotion is reasonably short, that is only a few paragraphs long, but the message is punchy and valuable.
"Jesus Calling" is written from Jesus' point of view in a touching first-person format that enables readers to experience the Lord Jesus speaking directly to them through scripture. Sarah Young has written it from God's perspective written to us his children. "Jesus Calling" addressed themes that are current in my life: trust, fear, and closeness to God. There are also references to where to go in the Bible and it's important to read the passages that the message came from. You may wish to keep copies of this book to give as gifts as God lays it on my heart. We are sure you will not be disappointed by this "Jesus Calling".
KINDLE PRICE $8.60 USED PAPERBACK $1.30 HARDBACK $7.41 - CLICK the book
5.&nbspFive Love Languages
by Gary Chapman
Over one (1) million "Five Love Languages" books have been sold and for good reasons. The book has helped many marriages across the World. Dr Chapman says "People express and received love in different ways". Dr Gary Chapman identifies these as the five languages of love. If you express your love in a way your spouse doesn't understand, he or she won't realize you're expressed your love at all."
"The five languages are Quality Time, Words of Affirmation, Gifts, Acts of Service and Physical Touch."
The Publisher states " In this new edition of the five love languages, you will find a couples guide to help you work as a team. Before you'll know it, you'll learn to speak and understand the unique languages of love and effectively express your love as well as feel truly loved in return." Perhaps your husband or wife really needs to read this to re-invigorate your tired and/or loveless marriage.

Highly valuable. An easy read with excellent examples included to demonstrate Dr Chapman's advice. This book is worth it's weight in gold. We give this book a 5 star rating.
MP3 $8.26 Paperback $5.99 to BUY - CLICK THE BOOK.
Buying from Christianbook.com - click here Best PRICE $9.02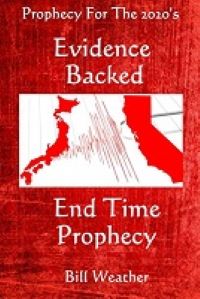 6.&nbspEvidence Backed End Time Prophecy: Prophecy for 2020
by Bill Weather
Bill Weather lays out quite the evidence to believe radical prophecy is coming very soon; foretold the 2020 covid crash, even to the very peak day
of the shutdown (proven at crashforetold.blogspot.com) 2 years before it happened, in 2018; anointed with 55+ dreams and visions; supernaturally
revealed prophecy at www.2020sprophecy.com; with backing miracle answered prayer; reveals what will happen in 2022; foretold October 2016 vision of Trump
winning, but his presidency would be a tare or ripping of the nation. Ten (10) signs leading to the California mega quake and when it will happen;
when to expect WW3, the US vs Russia & China; stubborn 7 year pattern of economic chaos and what's coming at the next 7th year in Sept/Oct 2022;
specific prophetic information with multiple confirmations, that will make this the best selling prophetic book this decade, look obscure; 14
evidences to the 2nd coming of Christ 2027-2031 and the 6,000th year doctrine, obscured from the dark ages, but taught in the early church, that
is now being revealed in these times, direct from your bible; simple to understand chronology straight from the Bible, showing the 6000th year is
almost here! No fluff and long winded sermonizing. This book is seriously condensed with charts, numbers and evidences. This is fast moving and will
give you insights about the future. Well Done Bill Weather. Certainly worth a read.!
KINDLE PRICE = ZERO $$$ PAPERBACK $17.88 - To BUY Click the BOOK.
7.&nbspTotal Money Makeover
by Dave Ramsay
Dave Ramsey has now written his most popular book called "The Total Money Makeover." This book has been revised and updated and is called the new Classic Edition and was released on in September, 2013. This is a"New York Times." strong selling book and to may knowledge has sold over 4 million copies and changed the financial future of many people. Certainly worth a read!
From the publisher
"With this advice, you'll learn how to get out of debt and change your family's tree forever through seven organized, easy-to-follow steps. Plus, you'll read more than 50 real-life stories from people just like you who have followed these principles to win with money."
MORE EXPENSIVE from Christianbook.com
KINDLE PRICE $10.75
USED HARDBACK ONLY $2.00 - To BUY Click the BOOK
Current TOP 10 FICTION BOOKS





General Top Sellers Fiction Books - Top sellers!
(1) Second Hand Used Books in EXCELLENT Condition are also available at super value prices. Savings to 60%

(2) Prices are in US dollars and MAY BE subject to minor change at order time.
Return to Home Page for more information...


---------

--------
--------
--









Cross Kill: An Alex Cross Story (BookShots)

$4.99 paperback $3.85
-------------------------
Dishonorable Intentions (A Stone Barrington Novel)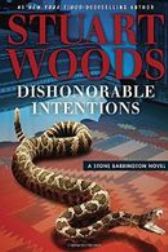 Dishonorable Intentions (A Stone Barrington Novel)
$19.99 $16.24 Kindle
Bill O'Reilly's Legends and Lies: The Patriots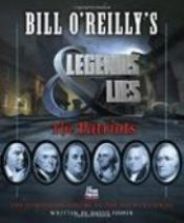 Bill O'Reilly's Legends and Lies: The Patriots
$12.99 $10.81
Current TOP 10 CHRISTIAN FICTION.

About Beverly Lewis
I've had my nose in a book, for as long as I remember. When I was about 9 years old, I started writing my own stories.
By sixth grade, I'd hand-written a 66-page semi-autobiographical book titled, "She Shall Have Music."After I was married
and our three children were in middle school, I began submitting articles and short fiction to various magazines.My first book
(Holly's First Love) was published in May 1993, the start of a 14-book series for pre-teen girls. Soon after, my first chapter
book was published for 7-10-year-old readers ("Big Bad Beans") which later became part of my 24-book series, The Cul-de-Sac Kids.
Beverly Lewis wrote another long-running series for girls, titled "SummerHill Secrets," which was set very close to Neffsville, PA,
where she grew up--near the heart of Amish country.

Her passion for Amish-related stories continues to keep me up at night, and I've written over three dozen novels for adults set in
Lancaster County.

Book Description

(1) A MAN CALLED OVE - A curmudgeon's gruff exterior masks for a generosity of spirit. Originally published in Sweden in 2014.

(2) A DOG'S PURPOSE - A canine narrator undergoes a series of reincarnations.

(3) AFTERMATH: EMPIRE'S END. This is the conclusion to the Star Wars trilogy set in the years between "Return of the Jedi" and "The Force Awakens.

(4) "If I Stay" by Gayle Forman remains in Number 1 position. Seventeen year old Mia has no memory of the accident. She can only recall what happened afterwards. She watches her own damaged body being taken from the car wreck. Little by little she struggles to put together the pieces of what has happened. Soon to be a major motion picture starring Chloe Grace Moretz. Mia's story will stay in you mind for a long time. If I Stay is a great book.

(5) "The Fault in Our Stars." This is the sixth novel by author John Green. Fault in our Stars was published in January 2012. The story is about a sixteen-year-old cancer patient named Hazel Grace Lancaster. She is forced by her parents to attend a support group, where she subsequently meets and falls in love with seventeen-year-old Augustus Waters, an ex-basketball player and amputee.A great story. Now a Motion Picture released in June 2014.

(6) Divergent is the first novel of American novelist Veronica Roth. It has been in the top seller list for at least 6 months. Divergent is published by Harper Collins as defined as Children's Books. It is a young adult dystopian novel. It's setting is in a Divergent Universe, that features a post-apocalyptic place like Chicago. The story follows Beatrice Prior known as "Tris" as she explores her identity within a society that defines it's citizens by their social and personality related affiliation with 5 different factions. Underlying the plot is a romantic story between Tris and one of her instructors in the Dauntless faction. His name is Four.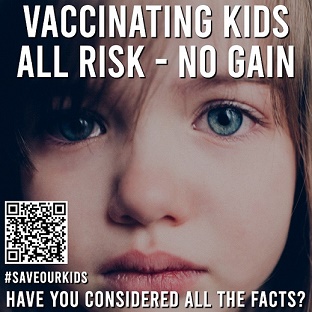 Return to Top10eBooks.COM
Date of Revision - 22 May 2023

free website counter

james jacob, new books, new ebooks,secondhand books,second hand book, good conditon, used books, top selling fiction, top selling non fiction, top selling Christian books.